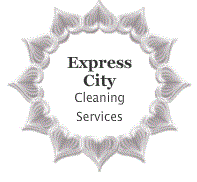 ​​

Professional
Carpet & Upholstery Cleaners Bolton, Swinton, Bury, Warrington, Wigan, Leigh
Deep clean specialist in Carpets,

Sofas,

Rugs,

Car upholstery,
in Manchester, Stockport, Altrincham, Oldham, Bury, Bolton, Eccles and surrounding areas
0161 401 4006
0787 919 6189
✔

deep clean

✔

stain treatment

✔

sanitation

✔

deodorizing

✔

quick dry
stain?
traffic dirt?
bad smell?
Trust Professionals!
⭐ Over 2000 of 5 star reviews online makes us number ONE!
⭐ Established for nearly 10 years!
⭐ Trained, Insured and Reliable
Express City Cleaning has been providing deep carpet, upholstery, rug and mattress cleaning around Manchester for years. We have been serving schools, universities, hotels, restaurants and domestic clients providing best possible results in our industry!
Thanks to top machinery, trained and insured staff as well as years of experience we have thousands of returning customers. We provide deep cleaning to your rugs, sofas, upholstery, mattresses, leather etc.
As standard we provide deep clean, stain treatment, antibacterial deodorizing and quick drying.
Although we have no doubts you will be happy with our services, we still offer a 48 hours no questions complain policy for your your peace of mind.
​
CALL 07879196189 or 01614014006
​
​
2 rooms ANY size only £45!
Full 2 bedroom apartment from £69!
Full 3 bedroom house from £109!
2+ 3 seater fabric sofa £79!
Leather cleaning from £50!
The areas we currently cover extends 15 miles radius, please call for details
Professional and Reliable Carpet Cleaners from Express City Cleaning serve the area of 15 miles radius from Manchester.
Full list of areas we serve:
​
Postcodes:
BL1, BL2, BL7, BL8, BL9, BL10, M1, M2, M3, M4, M5 ,M6, M7, M8, M9, M10, M11, M12, M13, M14, M15, M16, M17, M18, M19, M20, M21, M22, M23, M24, M25, M26, M27, M28, M29, M30, M31, M32, M33, M34, M35, M40, M41, M43, M44, M45, M50, OL1, OL2, OL3, OL4, OL5, OL6, OL7, OL8, OL9, OL10, OL11, OL12, OL15, OL16, SK1, SK2, SK3, SK4, SK5, SK6, SK7, SK8, SK9, , SK14, SK15, SK16, WA1, WA2, WA3, WA4, WA5, WA6, WA7, WA8, WA9, WA10, WA11, WA12, WA13, WA14, WA15, WA16
BL1, BL2, BL3, BL4, BL5, BL6, BL7, WN1, WN2, WN3, WN4, WN5, WN6, WN7,